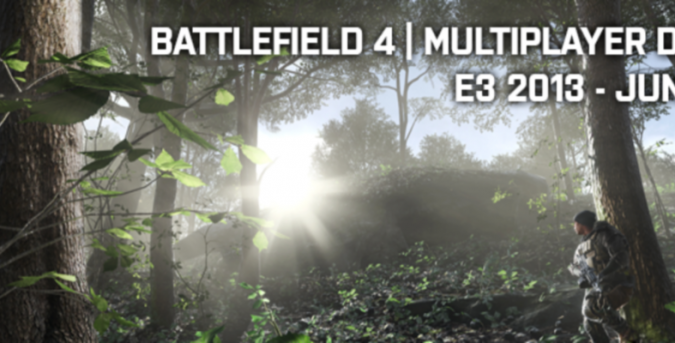 Dice heeft aangekondigd op de E3 van 10 Juni een demo te gaan geven van de Battlefield 4 multiplayer!
Eindelijk zullen we een glimp kunnen gaan zien van wat ons te wachten staat in Oktober.
Prepare 4 Multiplayer!

DICE will be live demoing Battlefield 4 multiplayer during "The Download: EA 2013 Preview", at E3 2013.

Battlefield fans attending E3 will also have the chance to go hands-on with Battlefield 4 multiplayer at the EA booth.

Not coming to E3? Don't worry, we've got you covered! You will be able to catch live streams of the entire E3 experience, including multiplayer matches complete with commentary!